Looking for the best website to learn how to connect and play multiplayer on a PPSSPP emulator, don't worry, today I'll show you how to play Multiplayer on eFootball Pro Evolution Soccer PPSSPP Android through step-by-step guides.
Playing Pro Evolution Soccer multiplayer in PPSSPP Android Emulator is very easy. You can join your Android device with your friends and get the best gaming experience.
The moment I thought of playing Pro Evolution Soccer Multiplayer through WIFI and mobile hotspot, I tested a number of things and make sure I have also researched what I am going to discuss.
And Today I'm here with my best friend and my number one competitor when playing PPSSPP Games on android he's the owner of the Wapday gaming blog, So I'll show you all the steps that we follow in other to play multiplayer in the Pro Evolution Soccer game.
First of all, the most important thing is you should connect your mobile Hotspot and Wifi.
How To Connect PPSSPP Multiplayer
Step 1: PPSSPP Multiplayer Networking Settings
Make sure you have ticked or enable networking/WLAN (beta, may break games).
Also, tick on Send Discord "Rich Presence" information.
And your ad hoc server IP address is 192.168.43.1 as shown in the image below.
Enable built-in PRO ad hoc server.
And make sure that all of your Change MAC address is different (not the same).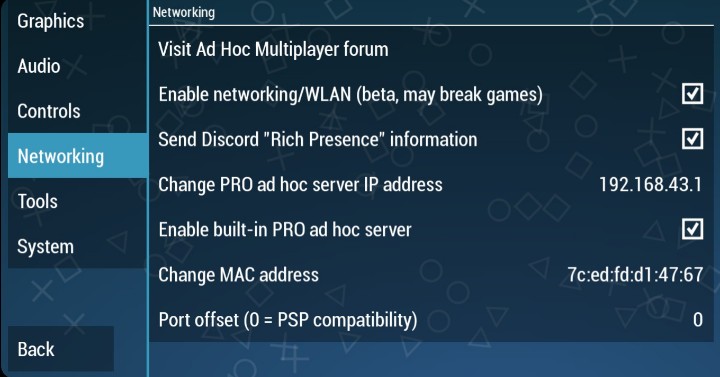 Step 2: Open the game and click on Ad-Hoc
Make sure that you're using the same version of the game, don't use a different one!
Open the game, select Match > Ad-Hoc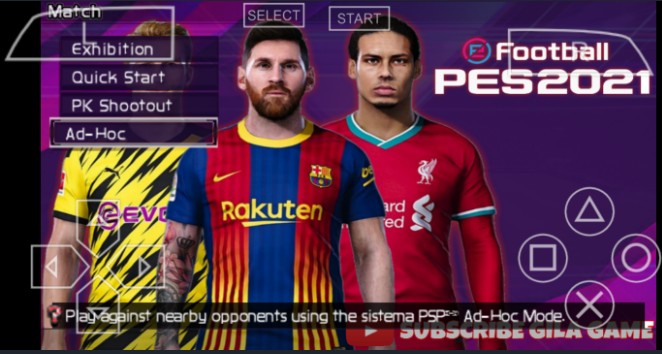 Step 3: Make Room (for Player A)
So Player A will click on Make Room (Host).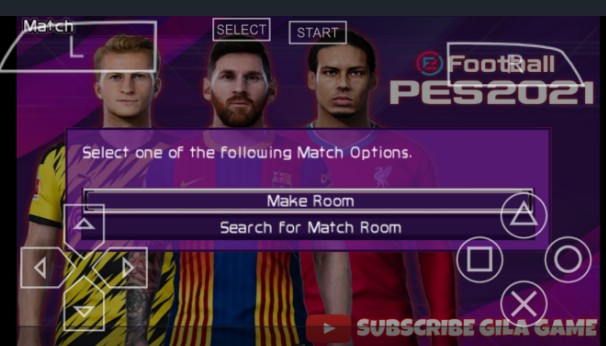 Step 4: Search for Match Room (for Player B)
Then Player B will select Search for match Room (Join).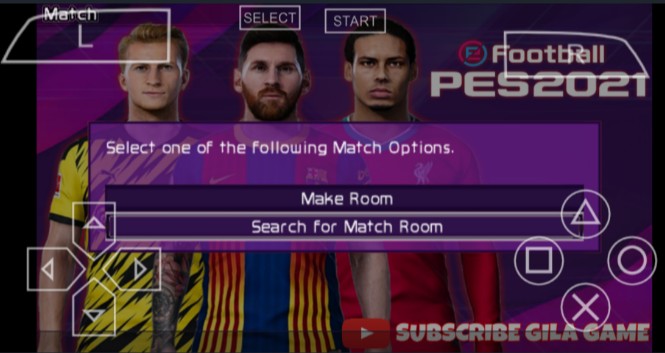 Step 5: List of Participants (for Player A)
Player A should wait for Player B to join!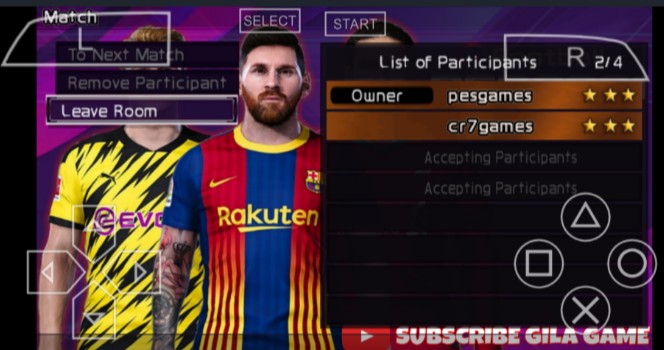 Step 6: Host List (for Player B)
Player B should select Player A, then player A will proceed to the next level.
Note: If the next step doesn't show for Player A, Player B should go back to the host list and select Player A again till the next step is displayed on Player B's screen.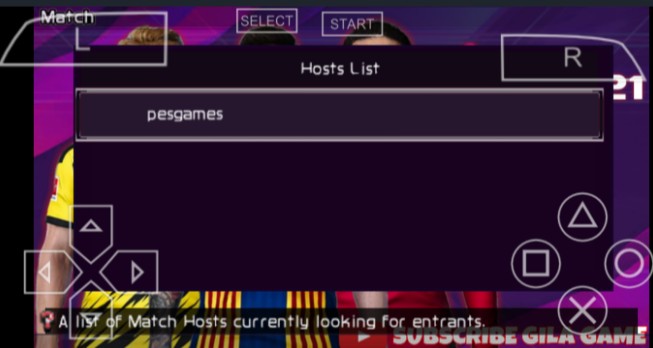 Step 7: Set player Cursor (for Both Players)
This is not a compulsory step, but if you want to get full support from a computer you must fill in Assisted.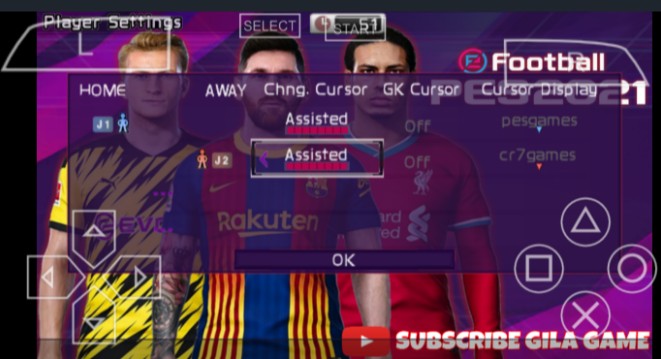 Step 8: Select Team and Uniforms
Then you can select your favorite team that you want to play with it.
The image below shows that Player A select Real Madrid and Player B select Barcelona as the team that they want to play PPSSPP Multiplayer with.
This also shows that Pesgames Admin loves playing with Real Madrid and CR7games Admin loves FC Barcelona.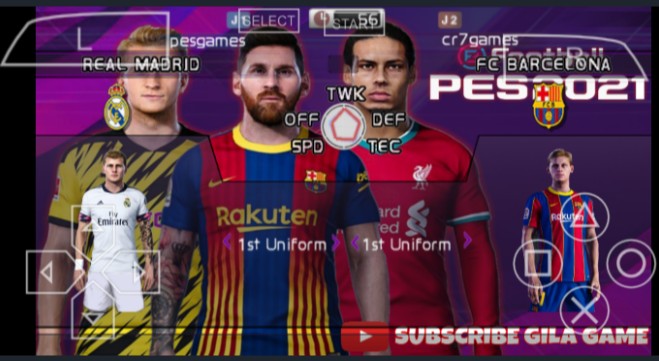 Step 9: Set Formations and start playing
The last and most wanted step is setting team formations and then proceeding to start playing the game. (I recommended using the 4-3-3 formation because it's easy to score and beat your opponent with fashionable display and possession).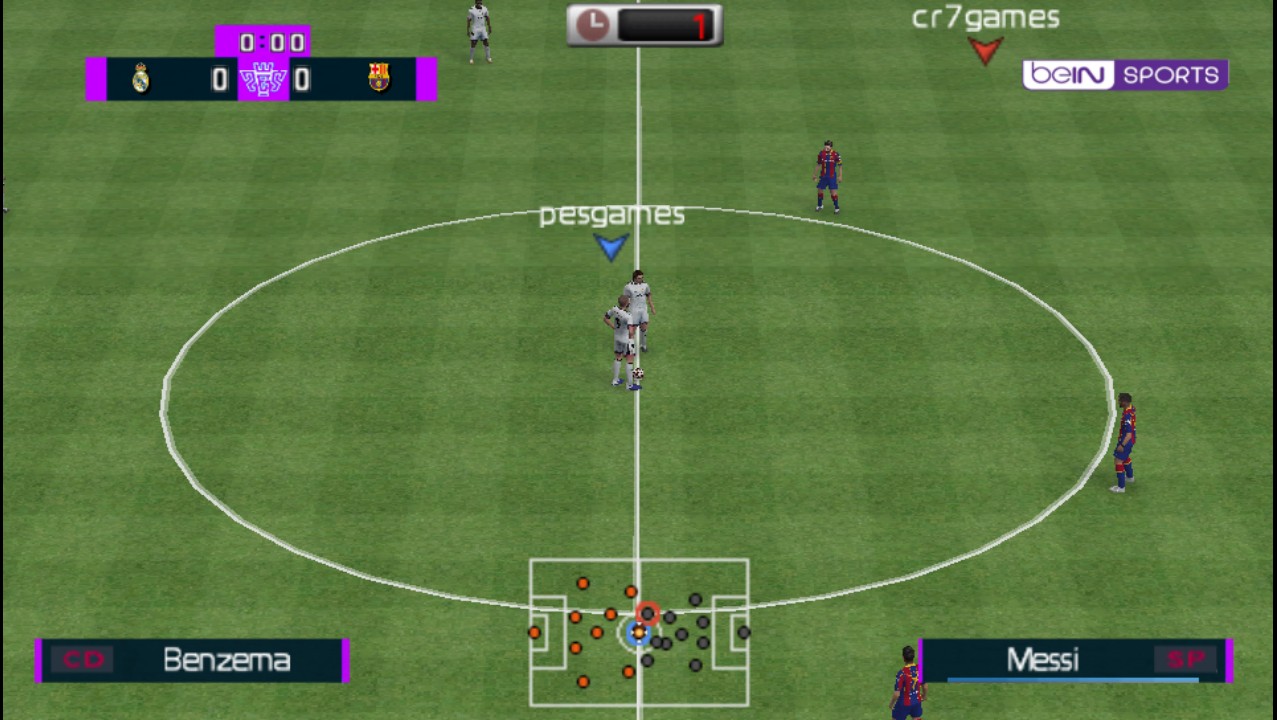 Conclusion
Pro Evolution Soccer is widely considered to be the most downloaded and top-rated PPSSPP game of all time. Collaborating with your peers will undoubtedly enhance your gaming experience.
Should you encounter any difficulties, please feel free to leave a comment below or join us on our Telegram or Facebook page for prompt assistance.