Download new latest version of PES 2013 Patch 2021 for PC with high-quality graphics full transfer of the season real player faces, skills, abilities, and goal celebration.
PES 2013 Patch PES 2021 PC Game is an association football video game in the Pro Evolution Soccer series abbreviated as PES 2013 and known as World Soccer Winning Eleven 2013 in Japan and South Korea.
Play PES 2013 Patch 2021?
Pro Evolution Soccer 13 is still the best version of the PES Series with the following experience.
PES 2013 is regarded as the most beautiful football game that plays on most computers with minimum requirements.
PES 2013 Minimum Requirement for PC
OS: Windows XP/Vista/7
CPU: Intel Pentium IV processor 2.4 GHz or equivalent processor
RAM: 1GB
Hard Drive: 4GB Free
Video Memory: NVIDIA GeForce 6600 or ATI Radeon x1300. Pixel / Vertex Shader 3.0 and 128MB of VRAM
Sound Card: DirectX Compatible
DirectX: 9.0c
Keyboard & Mouse
I also play this game on my mini-computer with my friends at home, we really enjoy this game because it has all the modes and features that you may require.
Playing Master League and Become a Legend on Pro Evolution Soccer 2013 is very different from the one of efootball PES 2021 for PC. In PES 2013 It's very difficult for a manager to buy top players like Lionel Messi, Cristiano Ronaldo, and Neymar.
The PES 2013 Next Season Patch 2021-22 Season Update Features:
Full Update Season 2021/22New Winter Transfers
Master League Start Season 2021/2022.
Add Master League Office Switching Mod
Fix Structure League & UCL
Update Uefa Super Cup Match and a lot more.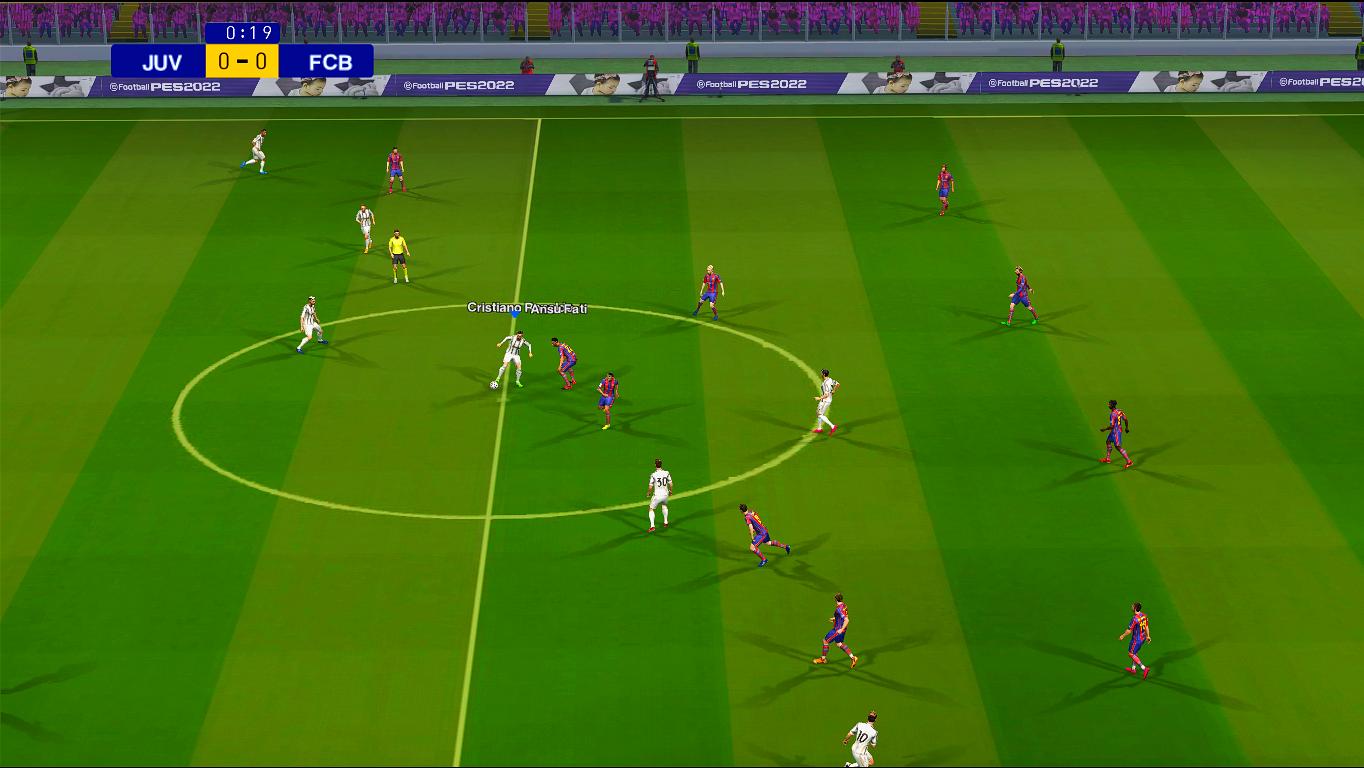 Download Links PES 2013 Patch 2021 for PC
How to Install the PES 2013 Patch
Firstly to use any patch on your Pro Evolution Soccer 2013 you must install Install PESEDIT (setup in the PES folder) – Download it here.
Download all the patch parts above. Mark them all and extract them into one folder. Note: Use the password above to extract.
Open that extracted patch folder and copy all the files and folders to your PES 2013 game folder. Mostly the PES 2013 folder is located at C:// Program Files or Program Files (x86) / Pro Evolution Soccer 2013.
The last step is to set the PES 2013 Transfer Update File: Download it above. Extract it and you can find a folder KONAMI, copy the folder to Documents on C:// drive.
Run the game and enjoy!
Having any problem makes your comment below! Note: only an important and related problem is to be answered.